We specialize in commercial pest elimination but our success has been great helping customers in homes that we just had to offered residential pest elimination
Various Los Angeles homes can be nesting places where pests and animals love to live within attics, chimneys, crawl spaces and any other areas within a residence.
This are the pests that can damage your property and probably expose your family members to many health issues. Pests can be found in all shape and sizes. Some pose a danger to your home and family and whereas others are simply a disturbance.
Our technicians will deploy different pest elimination techniques, combine with years of experience to achieve a pest free environment.
Operators will provide:
Prompt service scheduled at your convenience
Thorough inspection
Competitive prices on all services
Skilled experience professionals
Services designed with children and pets in mind.
We offer contract and one-time services
Among the services we offer in homes are:
Cockroaches, Fleas, Flies, Termites, All types of ants, spiders, Rodents, Rodent Exclusion, Rodent
Trapping, Attic cleaning Deodorization and Sanitation. New Insulation work, Wood Replacement and Home Remodeling
Call us today for a free estimate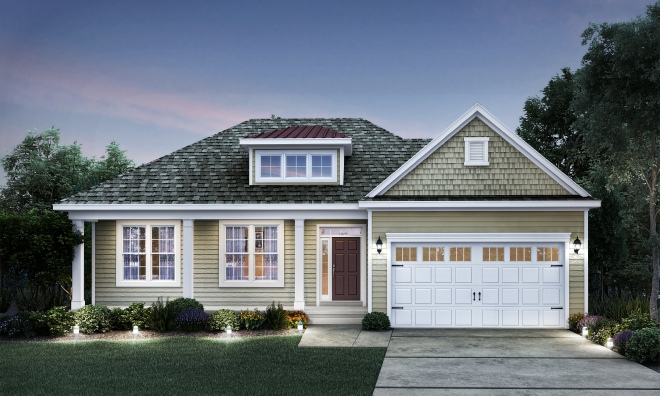 RESIDENTIAL PEST ELIMINATION AND SERVICES

© ECO-LAP ELIMINATION 2013 - 2017 All Rights Reserved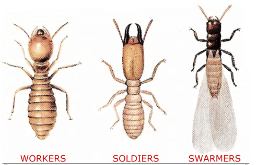 Rodent Exclusion and Trapping
A proper exclusion is of extreme importance if rodents have found a way inside your home. During our inspection, we will locate all areas that the rodents are using to gain access into your home. After a thorough inspection to determine which species we're dealing with, we'll create an effective program to keep your home rodent-free. We will locate possible future areas of entry so you can avoid a recurring issue. It is important to note that sealing a single entry point is only a temporary fix. If there are other areas of your structure that are easily accessible other rodents will attempt to gain entry knowing that your residence is a safe place to live and reproduce. We offer full exclusion work.
Termite Treatment
Left untreated, termites can cause extensive damage to your home. According to the National Pest Management Association, termites cost Americans more than 5 billion dollars in damages each year. That's more than fire and flooding combined. Termite destruction knows no bounds because any home regardless of its construction type can offer the ideal combination of warmth, moisture and food for a termite attack.
If you find your home under attack by the destructive nature of termites, you want someone you can trust to quickly restore your sense of comfort and safety. Our termite treatment plans are tailored specifically for your particular needs.
ECO-LAP ELIMINATION provides full service Termite Treatments with optional annual inspections to help protect your home from unwanted Termites. Commercial and Residential plans are available.
We also offer wood replacement due to termite damage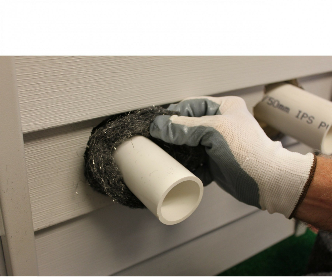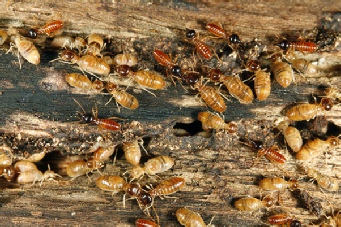 Damaged Insulation Removal
When rodents & wildlife infest a crawlspace, they nest in the insulation that is tucked between the floor joists under the floor. As a result of this the crawlspace insulation becomes damaged from their droppings, urine, and tunneling. The soiled insulation becomes compressed and shredded losing its ability to hold heat. Damaged insulation also falls to the ground leaving your floor exposed to cold air.
Attic Cleanup & Sanitation
In addition to ruining the insulation in your crawlspace and attic, Rats and mice leave disease pathogens in these areas. This is why it is imperative to first remove the infected insulation and debris and secondly sanitize and disinfect the area. The airborne dust from dried droppings can be a factor in many respiratory diseases, including hantavirus. Using the proper protective gear, we will remove all contaminated insulation, debris, and vapor barrier. All rodent droppings will be swept off of pier pads and the entire crawlspace or attic will be sanitized with a disinfectant. After all contaminated materials are removed & everything has been sanitized, disinfected, and deodorized the crawlspace and attic is ready for new insulation.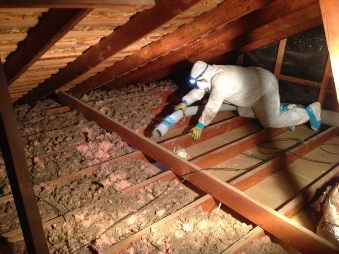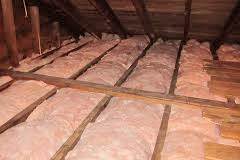 REMODELING AND CONSTRUCTION
From one-room renovations to entire home improvement. We can master anything from basic home updates to the latest modern upgrades.
First we'll meet with you to discuss your needs and create a plan of action before any work begins. Then your project manager will guide our experienced workers through the renovations. All the while you'll be kept in the loop with constant communication from your project manager. You will receive professionalism, efficiency, quality, value and—best of all—peace of mind that the job is being done right. Ready to hire the best company for home improvement in Los Angeles? Contact us now for a free consultation.
REMODELING AND CONSTRUCTION
Entire Home
Kitchen Renovation
Living Room
Bathroom Upgrade
Den / Addition
Exterior Improvements